Neil & Susie live next door to Robert & Catherine; their home is similar in layout but – in the tradition of Victorian houses set behind identical facades – there are differences beyond the handing and mid/end terrace issues. But the similarity is that both had kitchens and living spaces separated from their pleasant, enclosed rear gardens. The solutions needed to be very different though.
Here, a utility room and bike store separated the kitchen from the garden, and couldn't really be moved or removed – both served essential functions and, with the constraints of a mid-terrace plot, there was nowhere else for them. The kitchen was narrow – it felt like a corridor – and the dining space leading into it felt cramped and rather dark too. Outside there was the usual narrow strip of garden – providing light to the back of the house but serving little other purpose, with a shoulder-height brick party wall.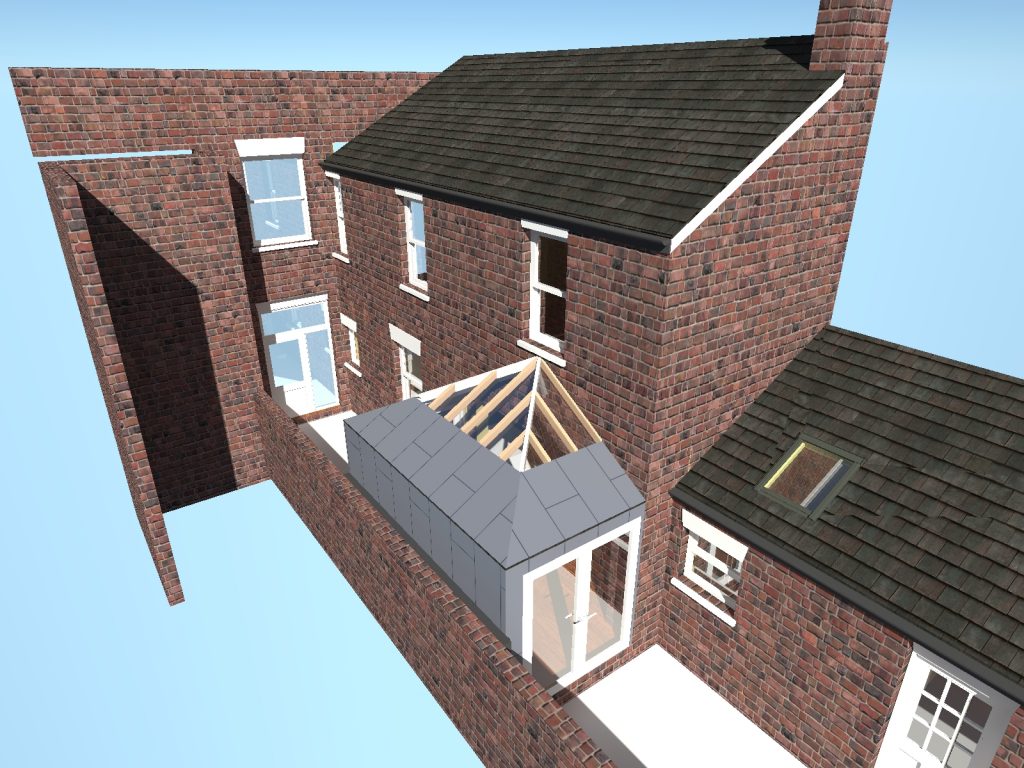 The solution was to open out the flank wall of the kitchen, extending to the boundary wall. This wasn't straightforward, as the massing needed careful design in order not to appear overbearing to the neighbours. An initial design emerged, with glazed doors to front and rear and roof glazing to bring daylight into the kitchen. This formed the basis for a planning application but the planner, and indeed the neighbours, felt it had too much height on the boundary.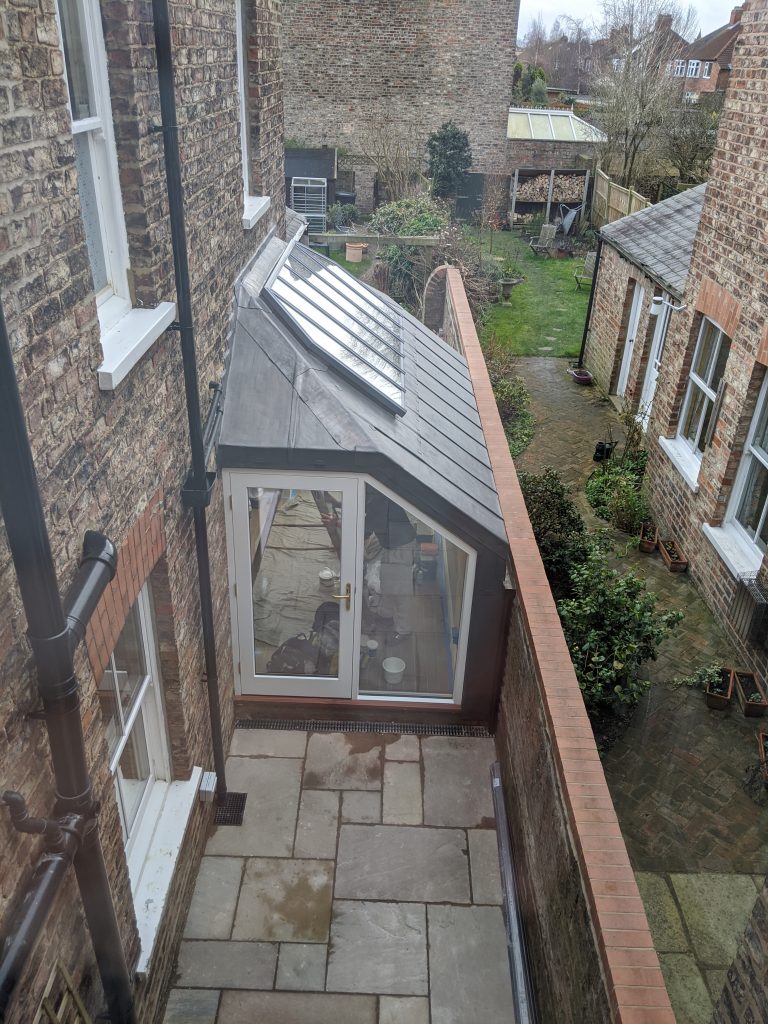 Through a process of redesign the roof was brought down, with a final agreed version barely higher than the existing wall at the boundary, a concealed gutter and chamfering to the roof. It was to be entirely clad in lead – I knew the contractor (Vine House Construction) had an excellent leadworker and I was keen for him to have something interesting to turn his skills to.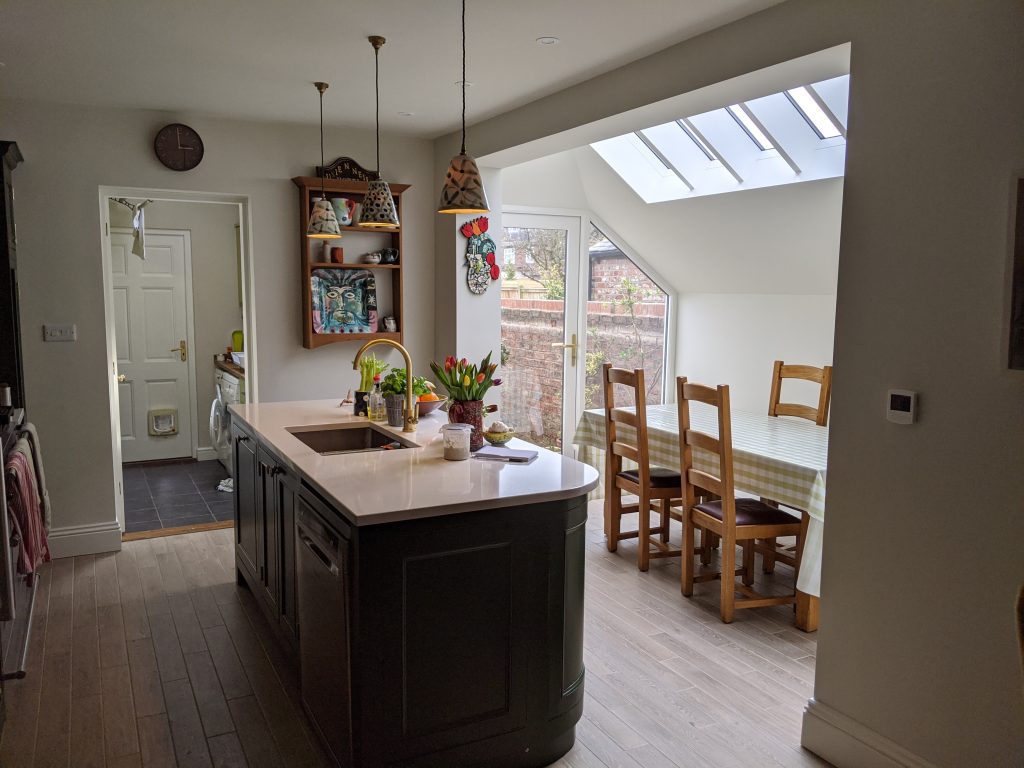 The project is now complete. The contractor did a fine job of keeping the sloping glazing simple, and the leadwork and gutter are crisp. The kitchen is transformed into a generously wide space with light flooding in, and the clients managed to match and re-use kitchen units to avoid waste in the new layout. The extension provides places to sit in the kitchen and watch the birdlife in the garden – a connection with nature which it lacked before. The narrow space to the side of the back addition now has purpose too; the tiny courtyard created between the main body of the house and the extension is private and inviting, and the space between the extension and the garden kind of calls for a table for sitting out.