Robert & Catherine live in a lovely end-terrace house – late Victorian / early Edwardian, with main rooms having high ceilings. The house also has a pleasant rear garden, often used by the family. However, a stumbling block to this was that it also had a double garage between the garden and the house, and a tiny, freezing, daylight-starved kitchen with little-used utility spaces between the garage and the more pleasant parts of the house.
What was needed was to replace the garage with a new space between the garden and the house, opening out the kitchen into new living space and bringing light indoors. This was tricky though; sunlight through most of the day came at an oblique angle, meaning the most straightforward approach (a new living space opening off the kitchen with a lean-to roof roughly replicating what had been above the garage) didn't bring in as much light as was wanted.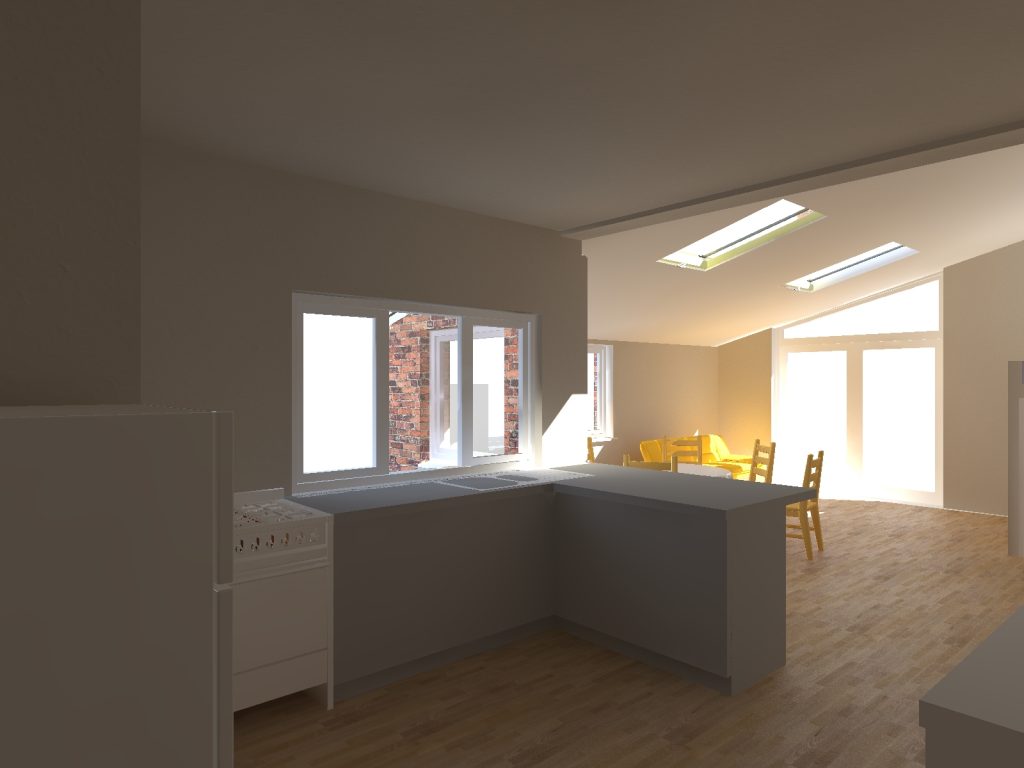 So – using 3D CAD software and visualisation app Artlantis – options were explored. What emerged was a complex butterfly roof – slashed at an angle – to put roof glazing where it would catch sunshine and brighten the new space and newly-opened-out kitchen.
The project is currently on site with Vine House Construction and nearing completion, so no completed images to date, but here's a photomontage for now…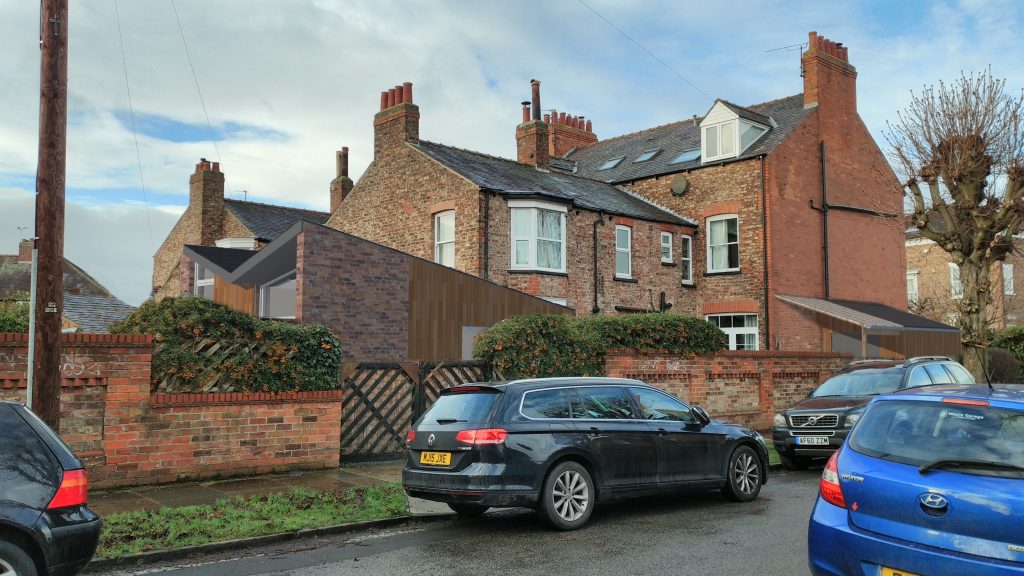 …and an update, as it's now finished. The geometry of the space works well – even in the gloom of an overcast day the roof glazing brings light into the newly opened-out kitchen and garden room, while doing so discreetly – you don't actually see the glazing until you're beneath it.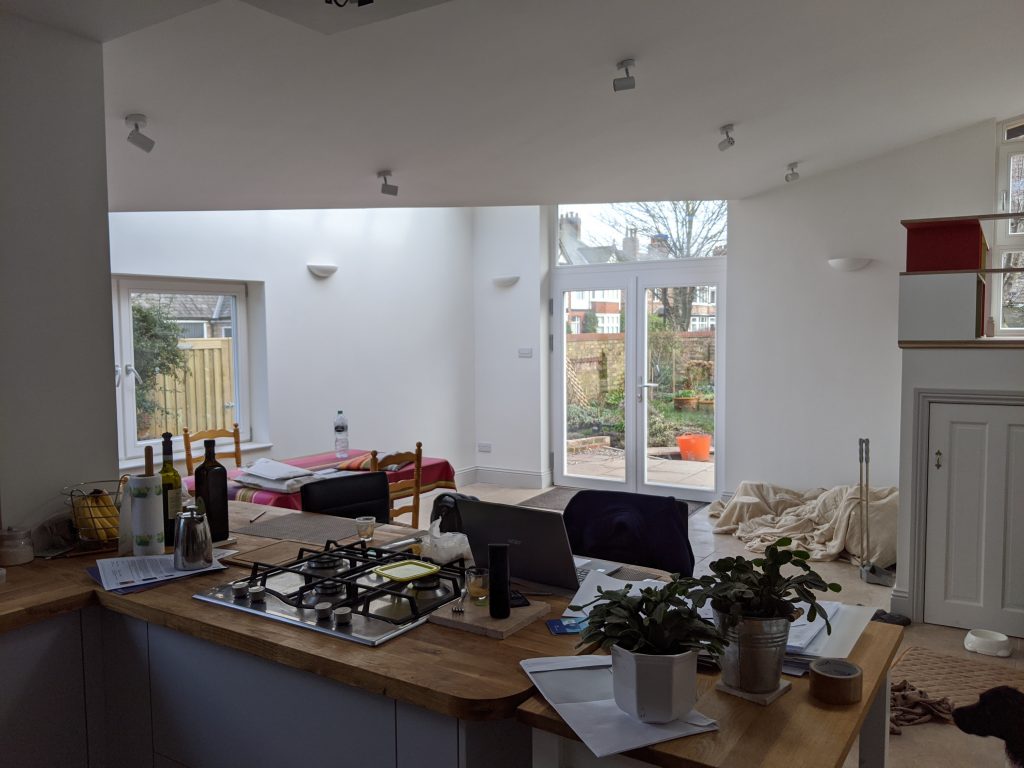 Extending sideways also means the room has views of garden on three sides, making the outside spaces much more part of everyday life.