Tim and JJ Shepherd lived in Singapore, with Tim approaching retirement from teaching geography at an international school. They were moving to the UK, which basked in a balmy climate, according to Tim's promises. He needed a warm home, and he liked the sound of Passivhaus as an approach.
After some searching, a site was identified with a very tired bungalow that could be easily demolished, giving a pleasant south-facing site with a nature reserve to the rear. Tim produced the perfect brief – a short story – a day in his life when his new home was completed. This told me what the place needed to provide, but left me complete freedom in design.
The contractor – Kent Building Developments – was appointed following discussions with a short list, and the design process progressed swiftly, making the most of Tim & JJ's UK visits, and otherwise proceeding remotely using shared project management software. Planning permission was obtained, and a decision made to use a timber frame produced by Buildakit in Lancashire.
Construction started in November with the highly-insulated raft foundation, and after a pause for the Festive Season, the timber frame arrived. Two and a half days later, it was watertight.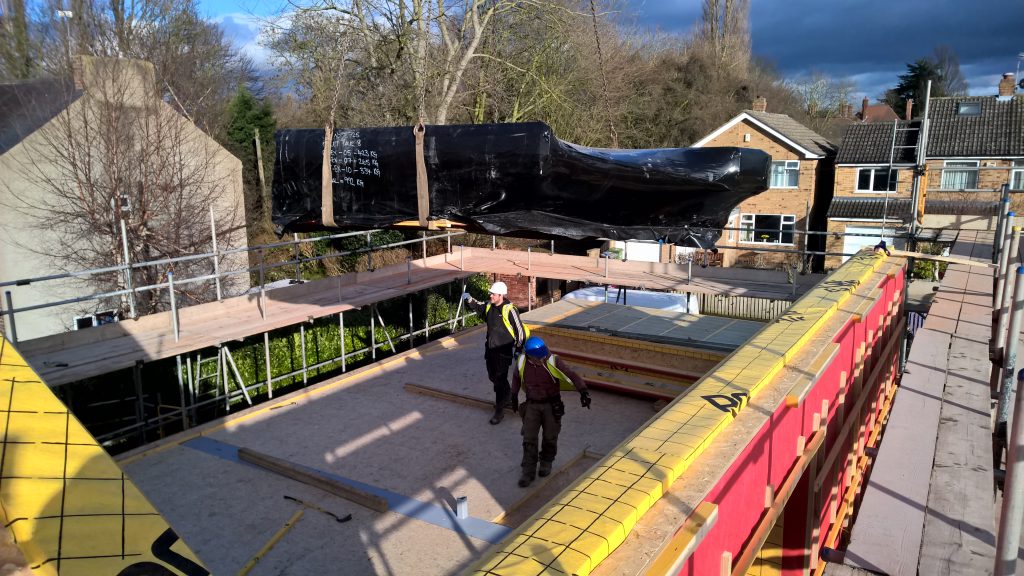 Completion ready for the ocean-faring container of furniture took until June. Passivhaus certification was completed shortly afterwards, following a good airtightness test result and careful documenting of the construction process.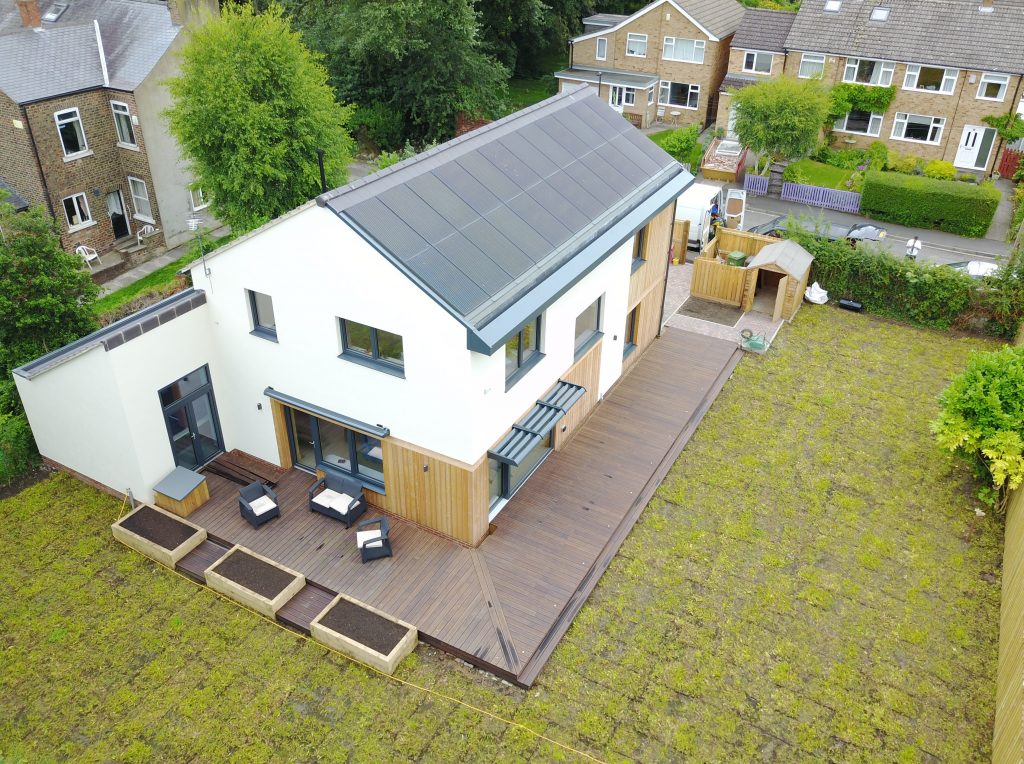 The three-bedroom house is easy to keep comfortable, thanks to high standards of insulation, triple-glazing throughout, and good airtightness. It has whole-house mechanical ventilation with heat recovery (A Zehnder system designed and installed by ADM), and a heater provides up to 1kW of heat into the supply air. Remaining space heating needs are provided by heated towel rails in bathrooms. The house has a whole-roof PV array on the south side installed by The Phoenixworks, providing over 6kW peak output. Tim & JJ have an electric vehicle and a charging point was provided on the driveway.
The garden has been planted as a wildflower meadow and a strategically-placed picture window on the stair gives a Monet-like view at the right time of the year. The garden is a haven for bees and other wildlife, and no lawnmower is required (though Tim does have a scythe).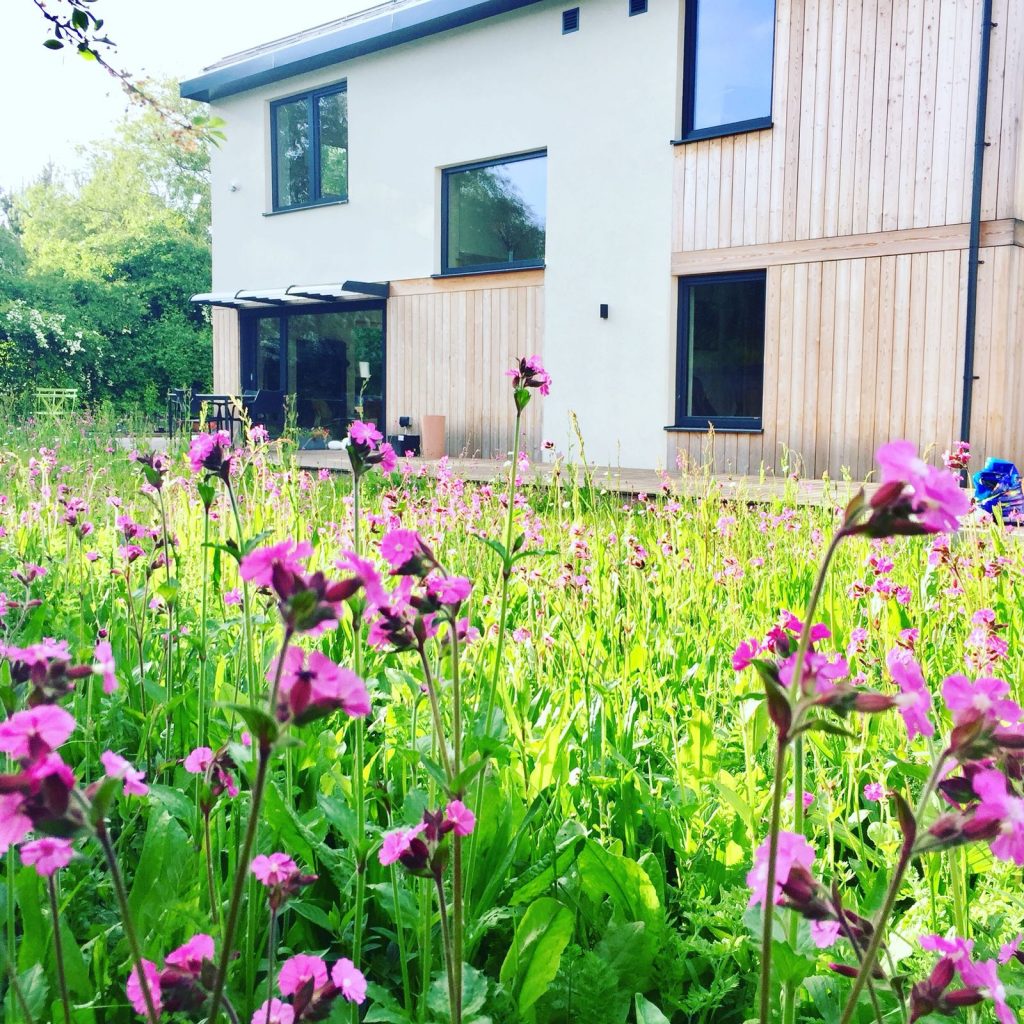 Mid-Year International Passivhaus Open Days – online!
Due to the Coronavirus, the 2020 Mid-Year International Passivhaus Open Days were done as virtual walkabouts, with occupants encouraged to record videos and post them online. Here's a short video from Hob Moor Terrace filmed by Tim Shepherd. Please take a five minute walk round.