City of York Council has flirted with custom and self build for ages – the city has run a register for people interested in doing it but for many years was unable to respond to this with anything particularly helpful. All that changed with the appointment of a Community & Self-Build Housing Officer (hello Tim Moon) and – shortly afterwards – the brave decision to offer six plots on the upcoming Lowfield Green Development to self-builders.
[A quick linguistic diversion:- "Self Build" has been a well-used term in the UK for decades – in the past it has generally meant people building for themselves – physically putting their home together either individually or as part of a group (sometimes with a mix of building tradespeople, sometimes with building methods which reduced the need for specialist skills). In recent years there has been an increasing tendency for the term to be used for people commissioning the building of a one-off home built by a builder – sometimes putting in some of the work themselves, but often not. The term "Custom Build" probably better suits this, but to avoid endless fretting I'm simply going to use the terms interchangeably – you'll soon work out the meaning from the context].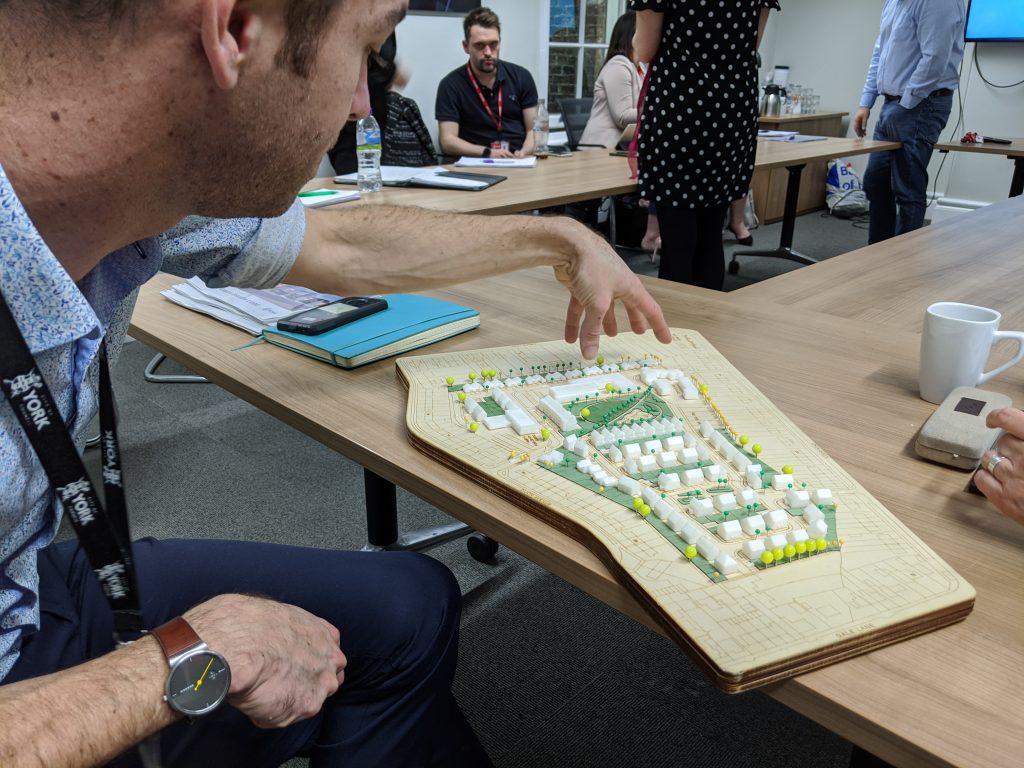 Vicky and Dave contacted me before submitting a bid for one of the sites – they'd been serious about Passivhaus for a while and had visited the Denby Dale and Golcar Green Building Store projects and also the more local Derwent Road Passivhaus. We discussed outline costs, the implications of the plot passport constraints on the site, and they submitted their bid. And lo, it came to pass – they'd got it!
All the best projects start over a good coffee, and this one began with a discussion around how they planned to use their new home, and Vicky set out on two sheets of A4 a basis for a layout which she felt would probably work as a starting point.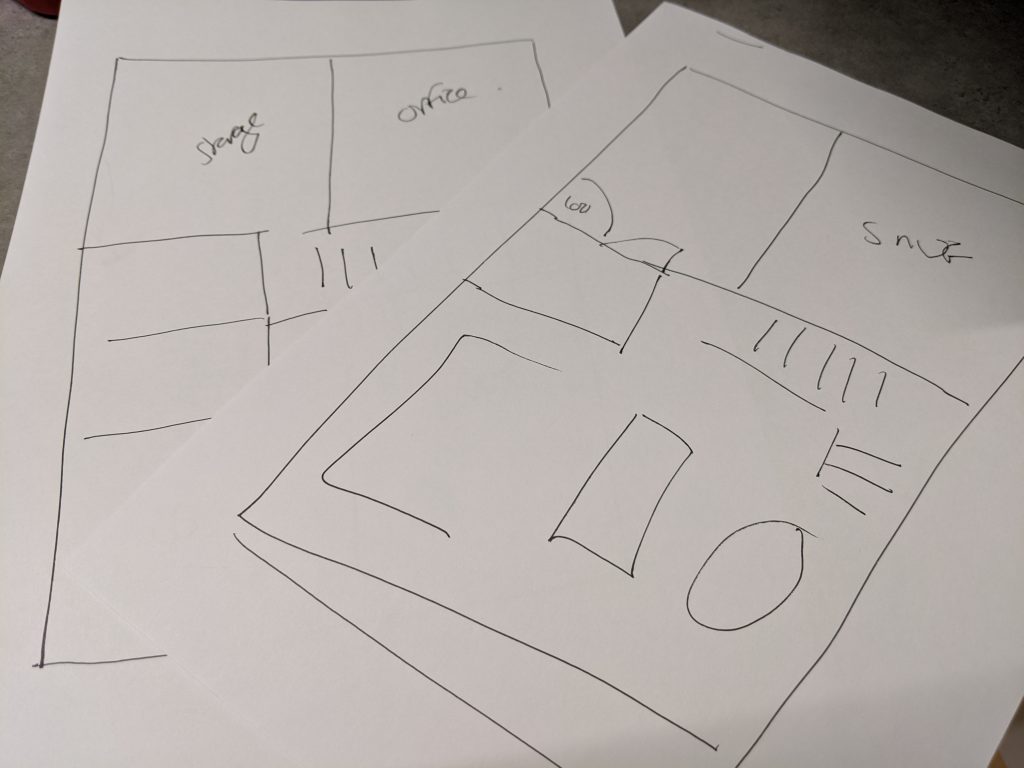 We discussed overall budget, which gave me an idea of floor area, and I got Vectorworks, Artlantis and PHPP up on screen and got started. Those initial sketches were a good start – my job was then to get real-world wall thicknesses and structure in place, to make the entrance feel more like an interesting and welcoming experience, to work out how to get daylighting into the heart of the house and at the same time provide lots of south-facing roof pitch for PV's (either now or later). PHPP shows the house currently slightly above the Passivhaus space heating requirements, but within reach (some compensation needed for the detached, fairly narrow plan). So, we're very much on Version 1.0 so far, but it's definitely underway and the clients will be walking through the virtual house later this week. In the meantime, here's a sneak preview…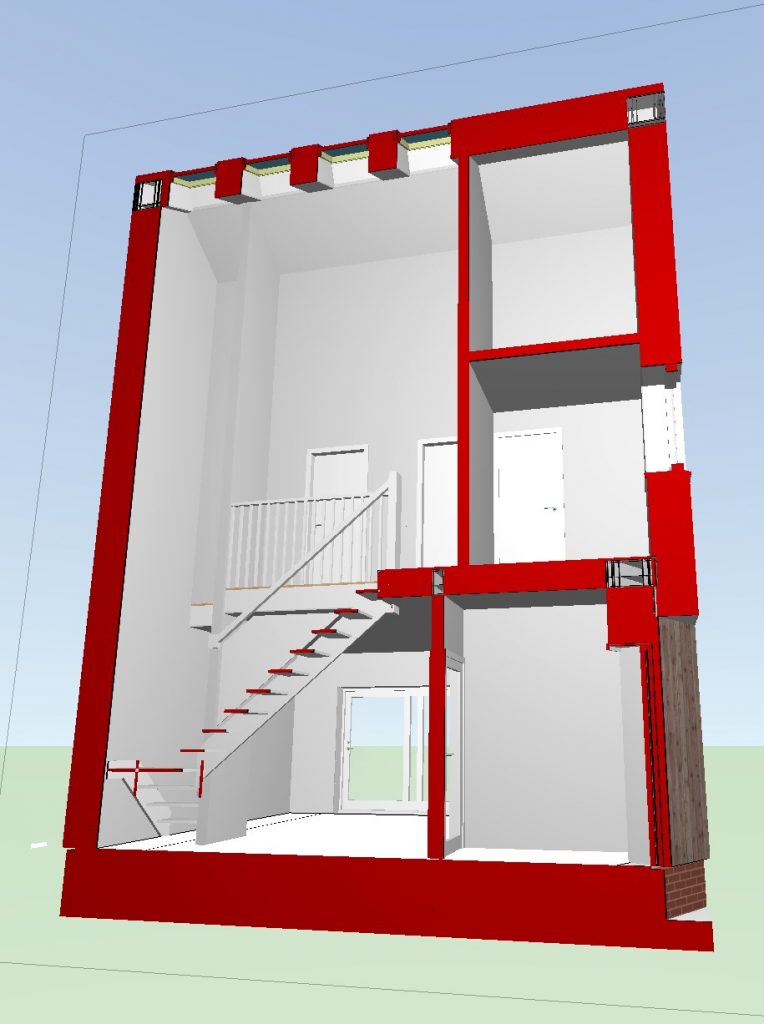 …and here's an update! Following on from various meetings with the clients, the design process has progressed. There have been tweaks in the layouts, and a re-think of the entrance area. Perhaps the most interesting stuff has been around considering different ways of using the living space – moving beyond simply labeling rooms to thinking about furniture, movement, connectedness. I did various versions showing different usage – a couple of examples below.
I also explored options within PHPP to get down to the required space heating levels. I identified which glazed areas gave net gains and which gave losses, and which were the most valuable. Eventually I decided that losing two of the stairway rooflights was acceptable. The remaining improvement required could be achieved by adding an extra layer of insulation to the soffit of the roof. So – current status is…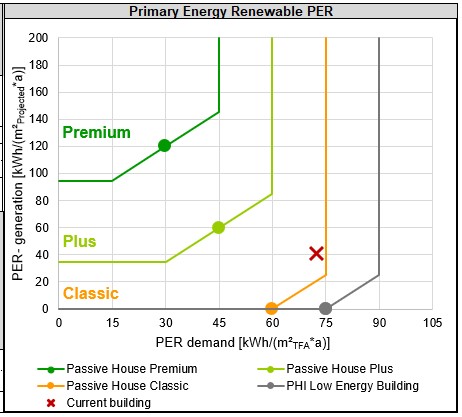 …and current energy balance is as shown below. It's probably worth noting though that the format of the self-build plots – effectively requiring 7m-wide by 10m-deep detached houses – is an issue in that the resulting form factor isn't brilliant at around 3.6.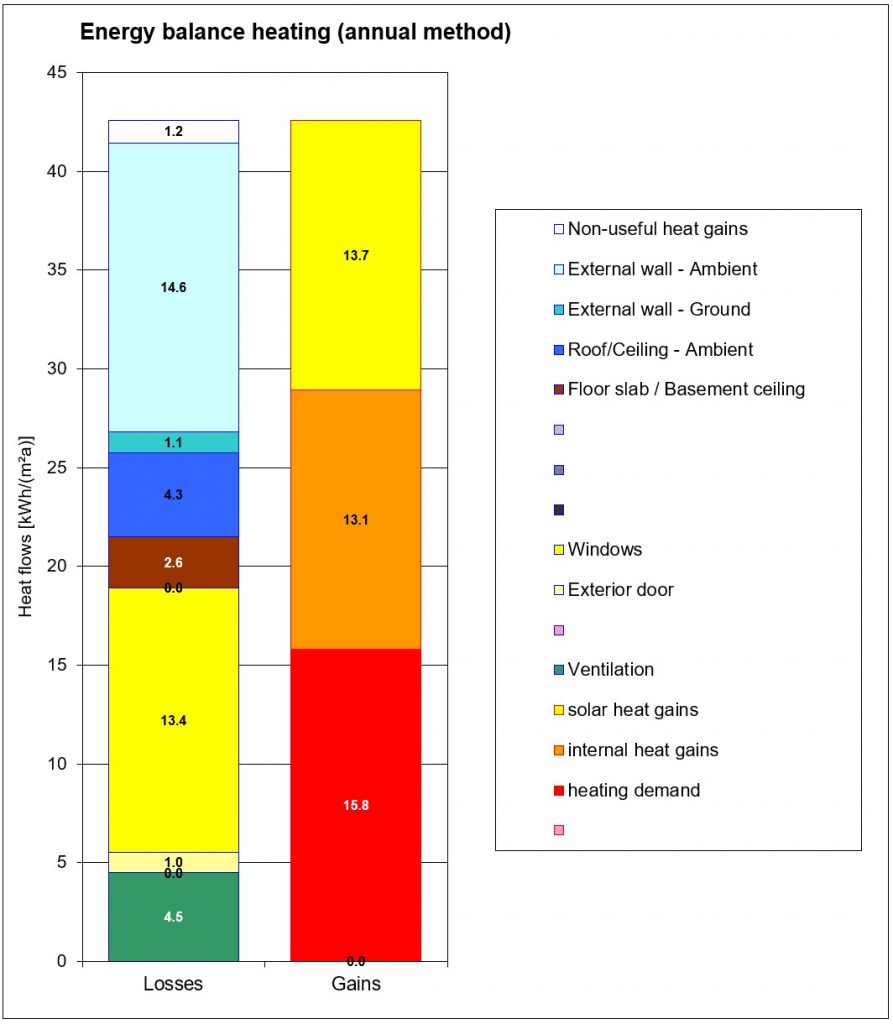 We're now looking at the external appearance and finishes, prior to preparing a planning application. The rear of the house is fairly well-developed, with the overhanging roof (its own geometry set up to suit an integrated photovoltaic array) and brise-soleil providing summer shading and winter passive gains.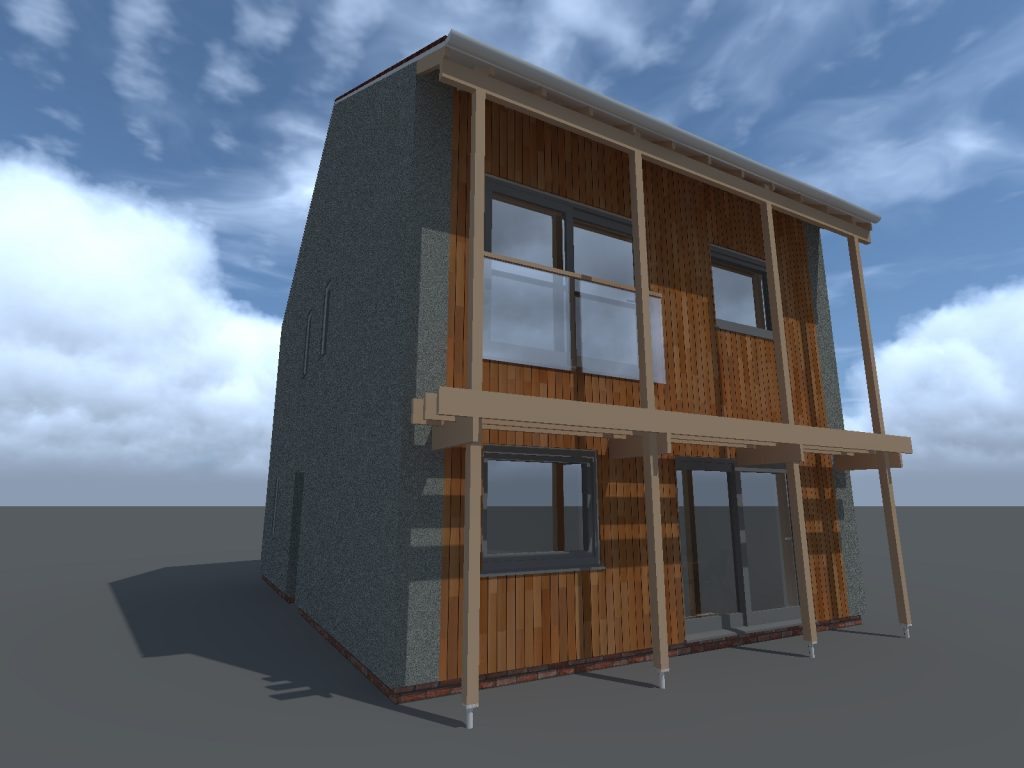 The front (north) elevation is more challenging, with smaller glazed areas and a wish to give a more formal street frontage. And although I'm using it as a starting point here, there's also a wish to explore beyond the common timber-frame solution of render and boarding…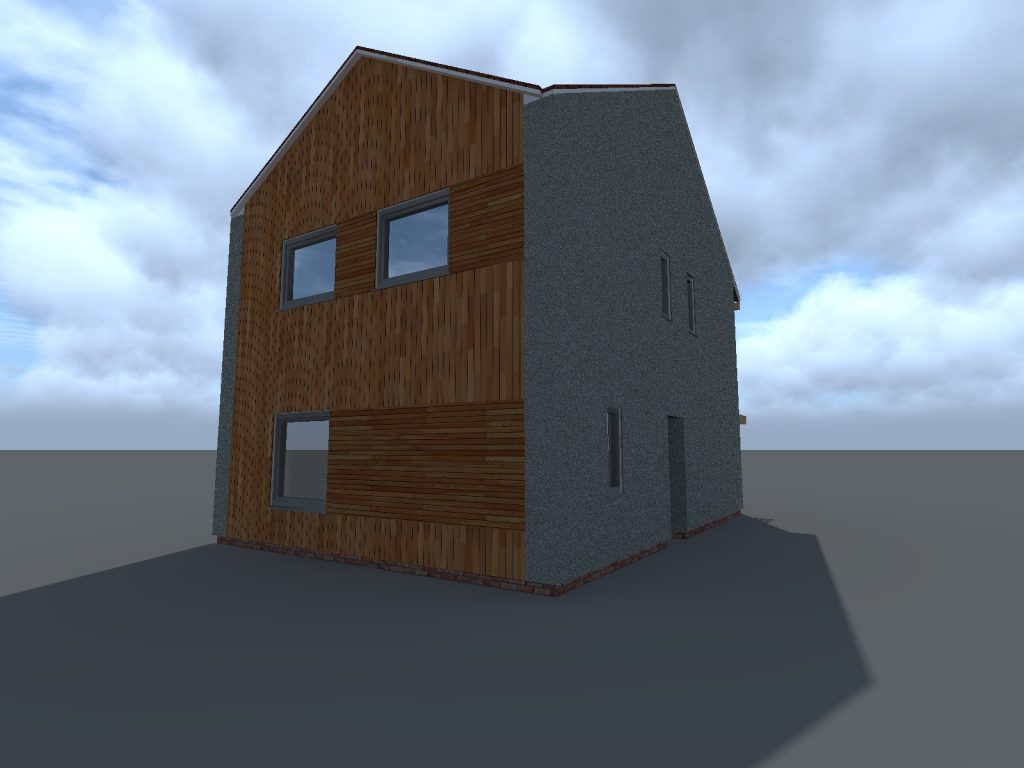 That's where we're up to now. Further updates to follow…