City of York Council has flirted with custom and self build for ages – the city has run a register for people interested in doing it but for many years was unable to respond to this with anything particularly helpful. All that changed with the appointment of a Community & Self-Build Housing Officer (hello Tim Moon) and – shortly afterwards – the brave decision to offer six plots on the upcoming Lowfield Green Development to self-builders.
[A quick linguistic diversion:- "Self Build" has been a well-used term in the UK for decades – in the past it has generally meant people building for themselves – physically putting their home together either individually or as part of a group (sometimes with a mix of building tradespeople, sometimes with building methods which reduced the need for specialist skills). In recent years there has been an increasing tendency for the term to be used for people commissioning the building of a one-off home built by a builder – sometimes putting in some of the work themselves, but often not. The term "Custom Build" probably better suits this, but to avoid endless fretting I'm simply going to use the terms interchangeably – you'll soon work out the meaning from the context].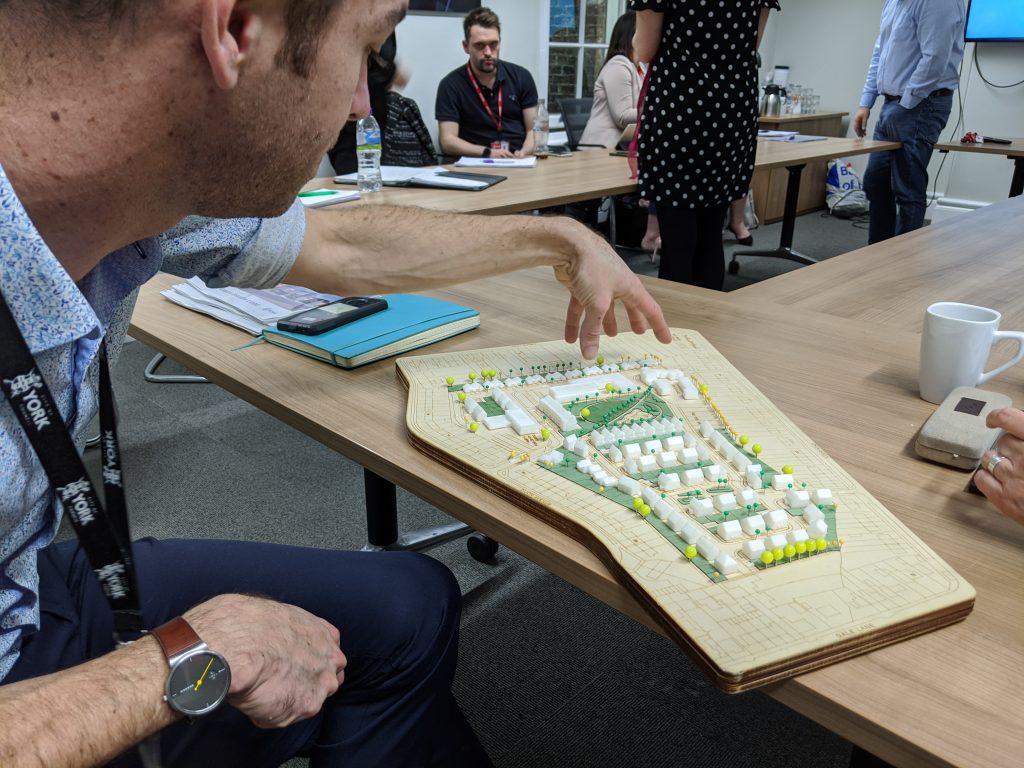 Vicky and Dave contacted me before submitting a bid for one of the sites – they'd been serious about Passivhaus for a while and had visited the Denby Dale and Golcar Green Building Store projects and also the more local Derwent Road Passivhaus. We discussed outline costs, the implications of the plot passport constraints on the site, and they submitted their bid. And lo, it came to pass – they'd got it!
All the best projects start over a good coffee, and this one began with a discussion around how they planned to use their new home, and Vicky set out on two sheets of A4 a basis for a layout which she felt would probably work as a starting point.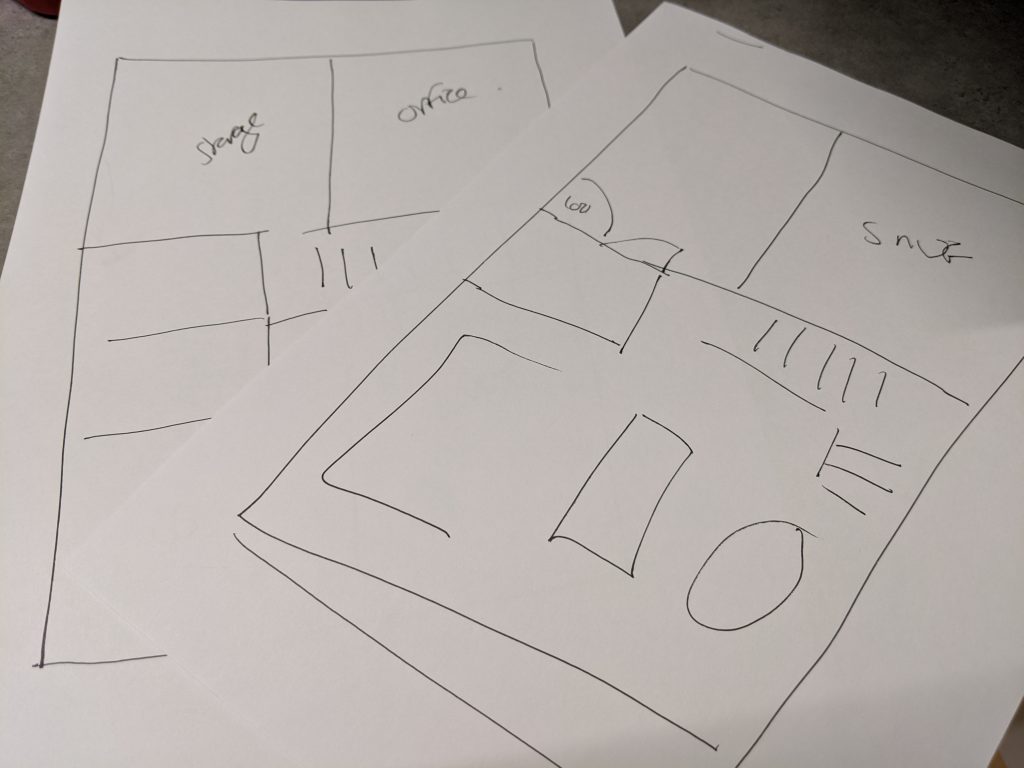 We discussed overall budget, which gave me an idea of floor area, and I got Vectorworks, Artlantis and PHPP up on screen and got started. Those initial sketches were a good start – my job was then to get real-world wall thicknesses and structure in place, to make the entrance feel more like an interesting and welcoming experience, to work out how to get daylighting into the heart of the house and at the same time provide lots of south-facing roof pitch for PV's (either now or later). PHPP shows the house currently slightly above the Passivhaus space heating requirements, but within reach (some compensation needed for the detached, fairly narrow plan). So, we're very much on Version 1.0 so far, but it's definitely underway and the clients will be walking through the virtual house later this week. In the meantime, here's a sneak preview…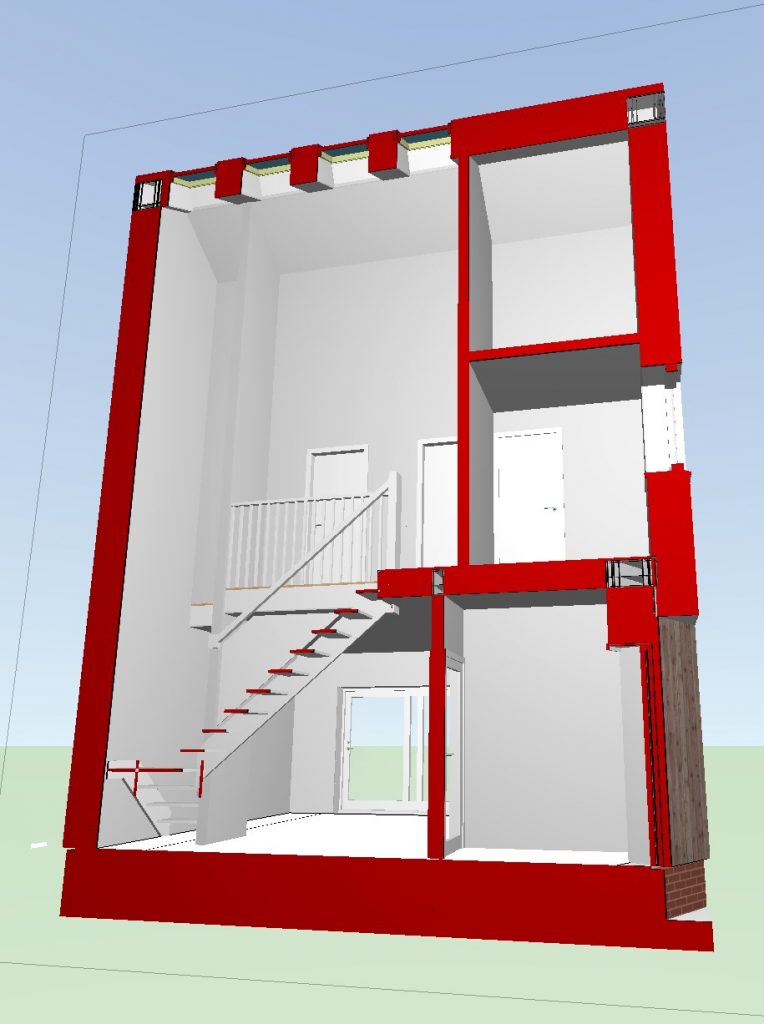 To be continued…