Clients Tim & Marilyn approached me some time ago, looking for a site for a new Passivhaus. As is often the case, some time passed and then I heard from them again – they were buying an old cottage with planning consent for two new homes on a plot to the rear. The scheme had detailed consent, but we explored the idea of varying the design to better suit their needs while keeping close enough to the approved designs to justify getting approval "in its shadow". Using the footprints and general massing of the approved designs, I set to work.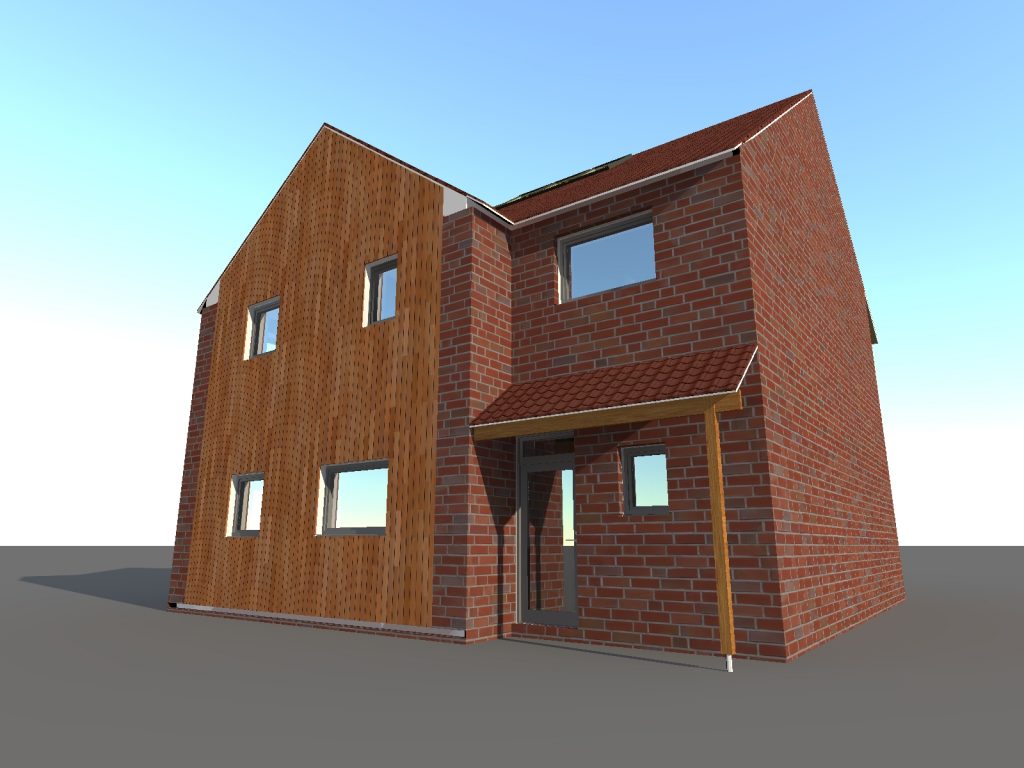 The brief was for two slightly different houses. One would be for the clients and would be to Passivhaus specification. As ideas developed the brief became bold – bedrooms to the front, north side and living spaces – including a dramatic Living Room with open gallery above – linked by an open stair on the south side.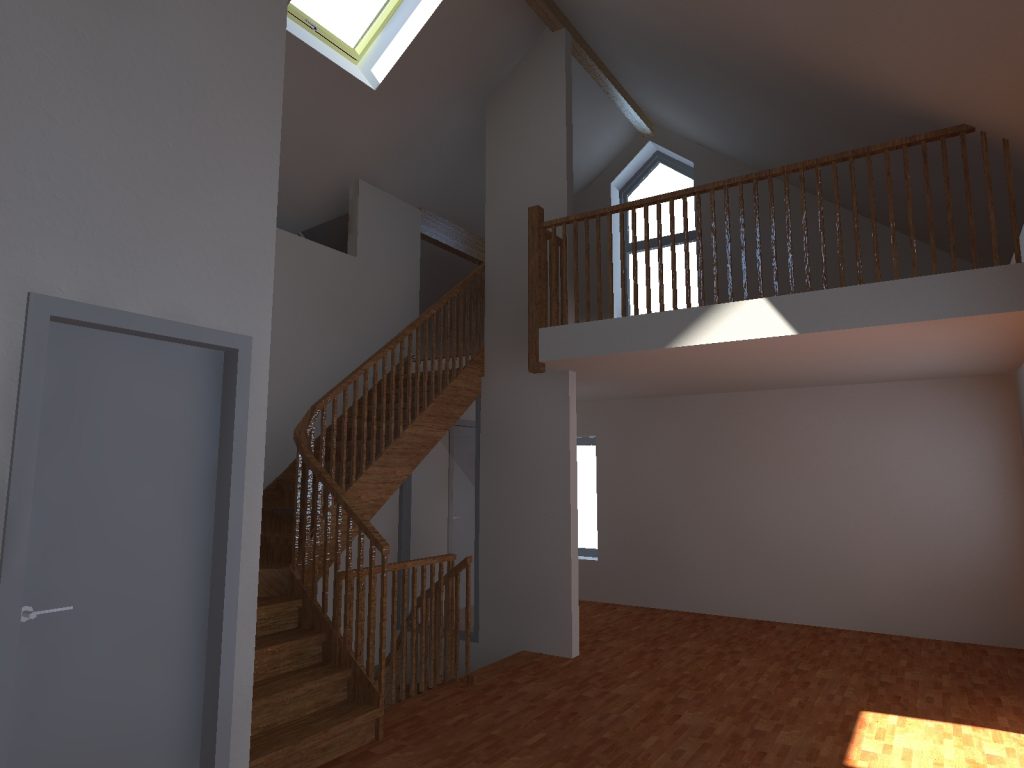 The second house, to be sold, was shaped by advice from the selling agent. The layout was more conventional, with living space at ground floor level and additional bedrooms taking up the roofspace. The energy specification was slightly lower, too – still very much in 2019 "Eco House" territory but with slightly lower spec insulation and glazing, hence requiring a central heating system which was driven by an air-source heat pump. It likewise had photovoltaics but a smaller array than its neighbour's whole-roof set-up.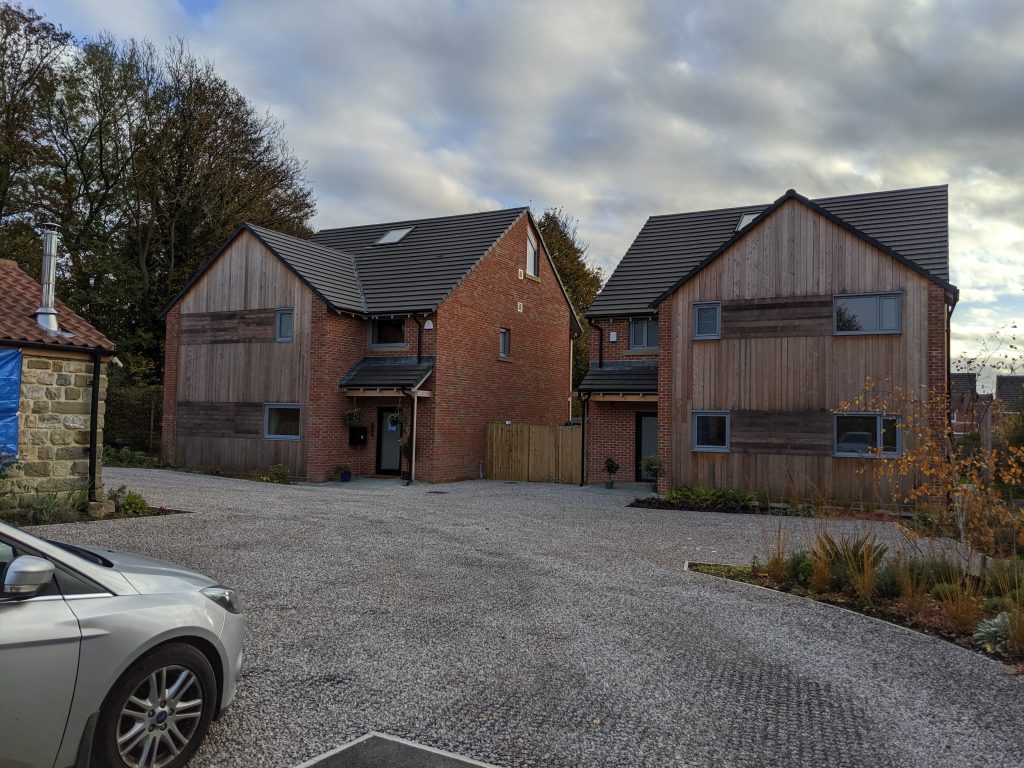 Once again Buildakit supplied and erected the timber frames, and also acted as main contractor once the road entrance had been created. Leeds Solar carried out the renewables installations to both houses. The final airtightness test was carried out on Tim & Marilyn's house recently (0.4/hr as I know you're about to ask) and Passivhaus certification is pending.
Tim & Marilyn haven't just moved into their new home and enjoyed it, they've been actively monitoring the energy performance and have been involved with Zero Carbon Harrogate, using their own home to gain knowledge and experience.
They've also taken part in the International Passivhaus Open Days, and in 2020 – when Covid-19 meant that opening your doors was very firmly not recommended, they co-produced an online event with us looking at Passivhaus and Wellbeing. They produced a short video about their home which you can watch here.
You can watch the recording of the entire event here, and there's a short blog about it elsewhere on this website here.