Sometimes I meet clients early in their journey towards finding a suitable opportunity to do what they want. Mick & Sadie met me when they were in what turned out to be the early stages of finding a site. They wanted land to build a small house; most people don't seem to want small houses so sites for them are harder to find. They contacted me to comment on a couple of sites over a period of a year or two, but nothing materialised. Eventually they found, and bought, a stone shed on a former coal yard, with planning permission to convert to – ta-da! – a small house.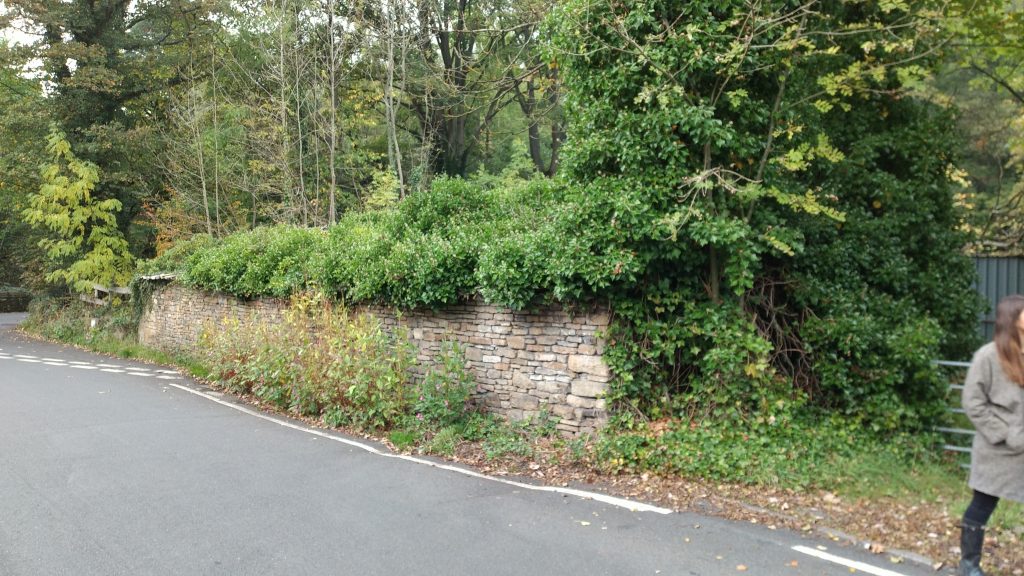 As the photo above shows, the shed was a little overgrown, and when the green stuff was trimmed back it was clear it had grown through most of the existing structure. It was therefore simpler to take it all down and rebuild. We developed proposals for a new structure in timber frame which would sit within the three main walls, opening out on the inner side to give views across the site and the stream beyond. We used the PHPP design software and applied Passivhaus principles to get the space heating needs down to a level where conventional central heating wasn't needed.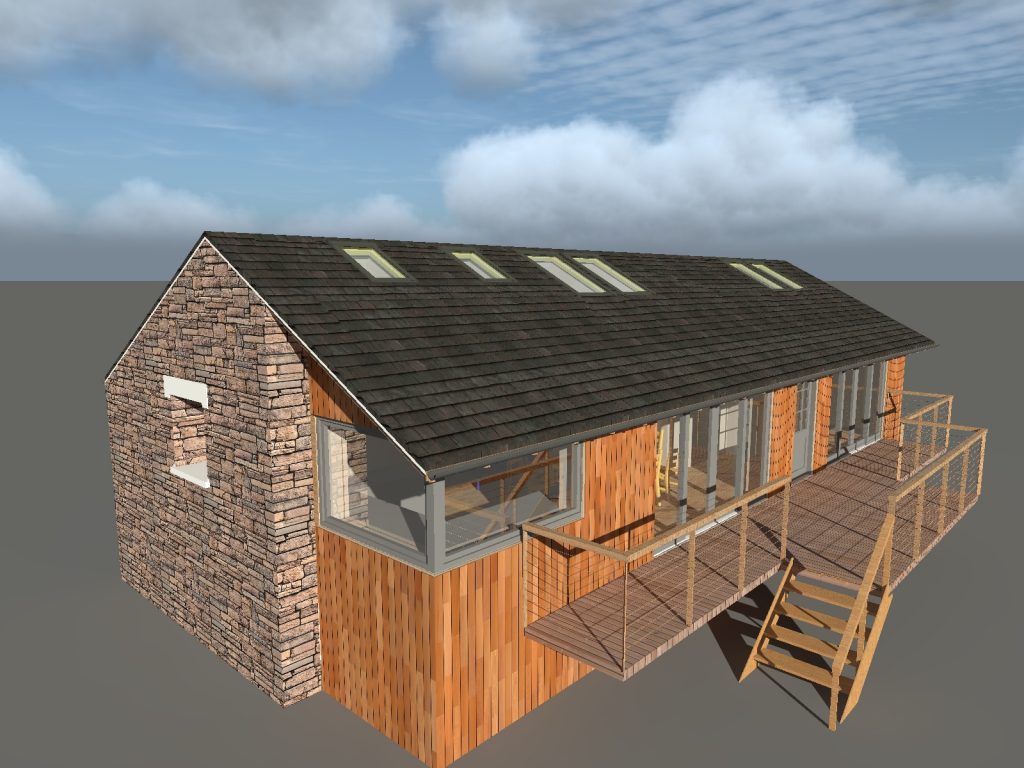 Buildakit made and erected the timber frame, and Green Building Store provided the windows and external door. The clients organised the groundworks and project managed the building work. As a result they were able to make internal changes even during the build programme – not recommended, but as they had greater control it didn't cause problems. We did a lot of internal views to explore how the space and daylighting could be best used.
As is often the case with getting various subcontractors to coordinate on a one-off project, the building work didn't all go smoothly, but a patient approach by the clients got the job done, and their new home finished.