One of my recent Passivhaus projects started as a request to "Passivhausify" an existing design – the client had bought a site with an existing planning consent for a very conventional double-fronted detached two-storey house. He had done a more contemporary version of this using SketchUp, and wanted me to tweak this to give better consideration of glazing and structure, in order to get Passivhaus performance. I initially said I was interested, and then I went to visit the site…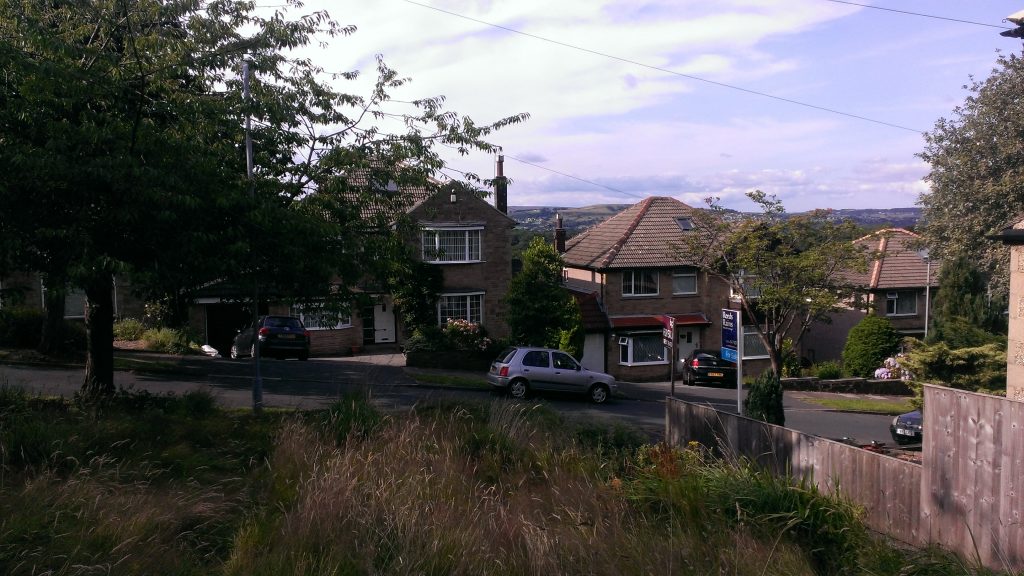 It was clear just from standing on the steeply sloping site that there were wonderful views to be had, but only if the house stood above the site rather than being sunk into it, and it seemed a waste to give the views to bedrooms when an upside-down house would give them to the living spaces. A rather tense negotiation followed, but the principle was accepted and design work started. In the event the planner was supportive – a mix of external materials responded to neighbouring properties, and the height of the new proposal still sat it comfortably among surrounding building heights.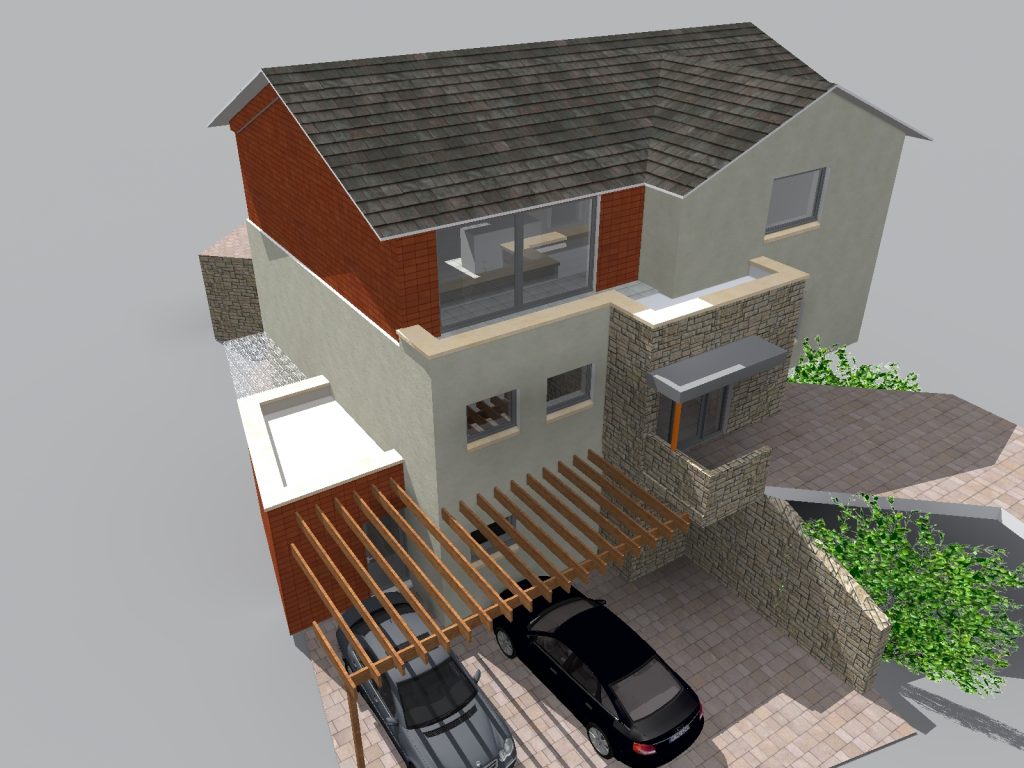 Construction of the stepped lower floor on the constrained, muddy site was a nightmare and contractor (and timber frame supplier) Buildakit did a wonderful job. The frame went up quickly, and when it did, the sense of the arrangement became clear with stunning views towards the hills north of Bradford…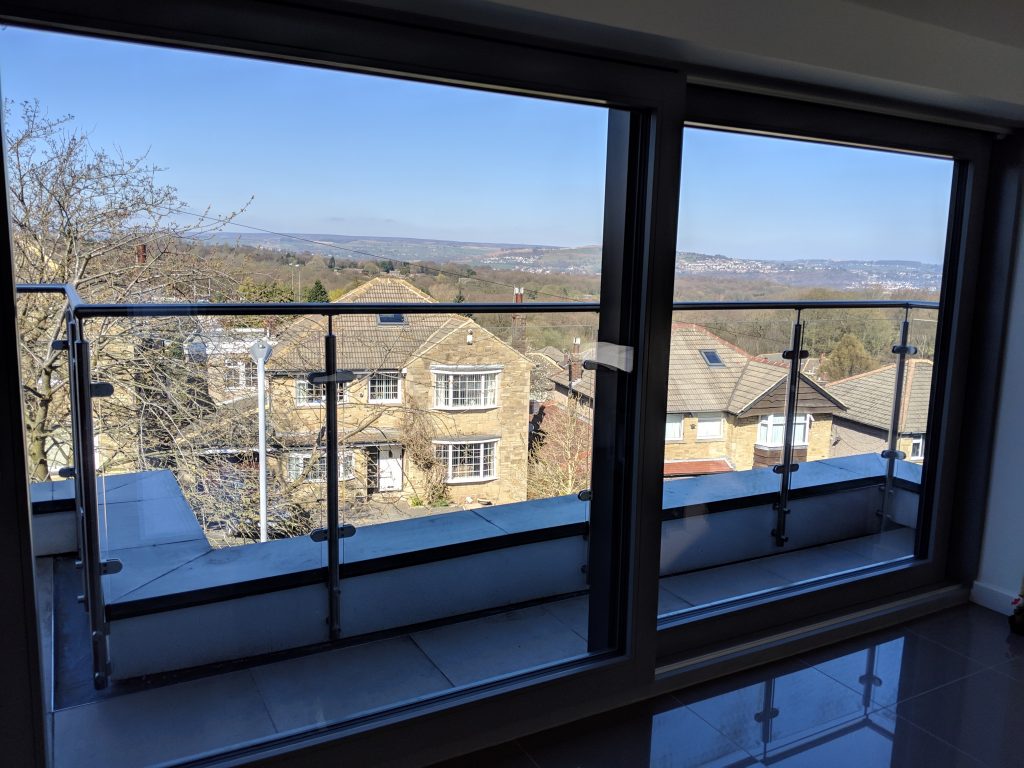 The house is now complete and recently received Passivhaus certification, following a good airtightness test result and carefully-documented construction. The open-plan top floor is a gorgeous living space, with lots of south-facing glazing (and sunshading) to bring in light, and chunky glulam roof timbers exposed overhead.